Hotel already pre-sold to Premier Inn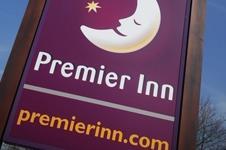 Development Securities has received a resolution to grant planning permission for its development of Atlantic Park in North Devon.
The development, part funded by Wessex Investors, sits on a 1.5 acre site next to Development Securities' Atlantic Village, a 110,000ft2 retail scheme including Nike, Gap and Marks and Spencer's.
The 70-bed hotel which forms the bulk of the development has already been pre-sold to Premier Inn. The scheme also includes a drive-through restraunt which will be occupied by McDonalds.
The development of the site has proved controversial with some local residents who objected to tree felling in January, ahead of planning being secured.
Miranda Cox told the North Devon Gazette: "We don't need a McDonald's or any of it; it's just going to take business away from the town."
Development Securities also recently secured planning permission for a 104,000ft2 extension to Atlantic Village.