Companies should not try to blame everything on the pandemic, according to the trade body
Covid-19 should not be exploited by companies looking to make excuses for cost rises and delays, according to the boss of Build UK.
While the pandemic has hit the economy hard, firms need to be careful not to blame everything on it, said Build UK chief executive Suzannah Nichol.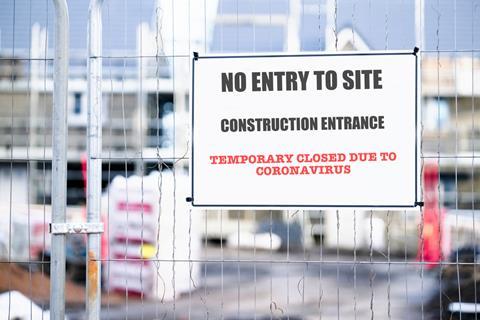 Her comments come amid recently announced delays to high profile projects. Last week Tideway announced it would be delayed by a further nine months - even though its sites reopened less than two months after the start of lockdown, albeit at a lower level of productivity.
And earlier this month Crossrail confirmed it now aims to open by 2022 instead of 2021, which means it will be more than three years late. The cost of the project, put at £15.4bn two years ago, is now expected to exceed £19bn.
Nichol would not comment on specific projects but said it is up to the industry "to act responsibility and work out with their clients and their supply chain" how they get projects back on track"
She said: "I think it will be transparent when people are being really clear about the impacts of coronavirus and where they are chucking in things that possibly don't belong and that's where companies will start to make decisions in the long term about who has worked fairly and collaboratively and who hasn't."
Nichol added: "It's in everybody's interests to be honest and transparent and you're playing the long game here. If you're not, your client will remember that, your supply chain will remember that. It's not a sensible strategy in the long term."
While she has "no doubt" that some people will try to blame everything on covid-19, such a move would be "very short-sighted."