Abu Dhabi Ports Company boss says firms that scaled down after downturn should return to region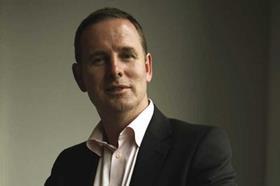 UK construction firms should look again at the Middle East and expand operations in the region, Abu Dhabi Ports Company chief executive Tony Douglas has said.
Douglas – a former director of Laing O'Rourke, who also led construction of Heathrow Terminal 5 for BAA – said contractors that scaled down after the downturn should be eyeing expansion.
Douglas (pictured) told Building the UAE, where his firm is one of the biggest clients, has a greater pipeline of work than "anywhere in Europe".
He said: "We have big rail and airport projects and a couple of nuclear projects starting soon."
Douglas said that consultants from the UK are well-represented in the UAE but contractors have scaled back due to bad market experiences since the downturn.
"If you appraise the Middle East market on an annual basis you run the risk of losing out. You should be doing it on a quarterly basis, because you could have one bad quarter, then three consecutive good ones, " he said.
In September Abu Dhabi Ports Company completed one of the world's largest industrial developments, the $7.2bn (£4.5bn) Khalifa Industrial Zone, which includes the world's biggest automated port. UK firm Halcrow acted as marine engineer, while fellow UK consultant Atkins was the mainland masterplanner.
Douglas said his firm would welcome UK bids on its next major project, the overhaul of the 40-year-old Mina Zayed port in downtown Abu Dhabi, which it is converting from a cargo terminal to a cruise ship terminal. The firm is overseeing the transfer of haulage from the Mina Zayed port to Khalifa port over six months.
Abu Dhabi Ports Company will look to employ consultants on the Mina Zayed redevelopment project in Q2 and Q3 of next year.
For more on the Middle East market click here