Tony Douglas, who led the construction of Heathrow's Terminal 5, says delay means no decision likely until at least 2020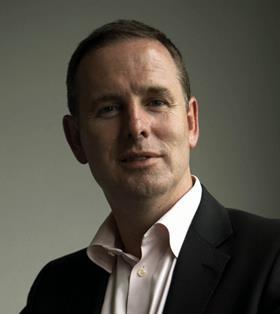 The man who led the construction of Heathrow's Terminal 5 has warned that dithering by politicians will delay any decision on creating new airport capacity in the UK until at least 2020.
Tony Douglas led the £4.5bn construction of the Heathrow terminal for BAA before becoming chief executive of Heathrow Airport. He left to join one of the airport operator's contractors Laing O'Rourke and is now the chief executive of Abu Dhabi Ports Company.
Douglas has been keeping a watching brief on the growing uncertainty over the UK's airports capacity from his base in the Middle East, which began with David Cameron's decision to scrap plans by the previous Labour government to build a third runway at Heathrow.
He said T5 got built because Heathrow didn't have enough terminal space, but added: "The issue is now runways. Without additional runways the UK will lose competitiveness."
But he admitted that he did not expect the current government nor its successor to take the decision on whether to add a third runway at Heathrow or build a brand new airport in the Thames Estuary. These include proposals drawn up by architect Lord Foster and another favoured by London mayor Boris Johnson dubbed 'Boris Island'.
He said: "I don't think the Cameron government will make the decision this time around and then we'll have the same dance. It doesn't matter who comes into bat next. Fast forward five years and the most probable outcome is nothing on both. There'll be no third runway, no Boris Island. Traffic will move away from London and it upsets me to say that."
Douglas spent nine years at BAA, which as Building revealed last week, has shelved the £2bn second phase of its Terminal 2 project at Heathrow because of uncertainty over its future as an airport hub. Its capital project director, Steve Morgan, has already quit blaming a lack of major projects coming through.
Last month the government asked former Financial Services Authority boss Sir Howard Davies to look at ways to increase the UK's airport capacity but his commission will not report until after the next election in 2015.
Douglas said politicians were too worried about public opinion to make a proper decision. "We'll still be in the same position [after the Davies report]. Then a new set of people will be asked to go away and look at it. It's a classic way of playing it long. It requires a completely different political will and real thought leadership."
The cost of building a brand new airport is expected to be £50 billion but Douglas warned against completely writing off Heathrow.
He added: "Take off and landing fees are not enough to cover the costs of a new airport. Is the government going to pay for it? Heathrow has the M25, M4, M40, M3 and two rail links. Building a new airport off the Kent coast is relatively easy but it will need a lot of infrastructure to service it."