Reforms due to be made at end of year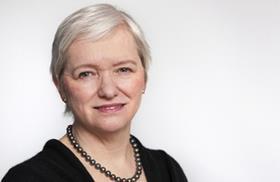 Economist Bridget Rosewell has been appointed to chair a government review into the system for planning appeals.
Housing secretary James Brokenshire has named Rosewell (pictured) as the chair of the Independent Review into Planning Appeal Inquiries.
The review had been set up his predecessor Sajid Javid in March with the aim of reducing the time it takes to determine inquiries established to resolve disputed planning proposals.
It will recommend reforms by the end of the year which produce swifter decisions that will get the homes built quicker. In 2017 to 2018, appeal inquiries took an average 44 weeks to complete.
Brokenshire said: "We have been clear that the appeals process must work for both local communities and those taking forward housing schemes and that involves swift and fair decisions being made to deliver the homes our communities need."
Rosewell, who is a qualified economist, has experience in the planning sector, including previously acting as an expert witness at planning inquiries.
She is also a commissioner for the National Infrastructure Commission, non-executive director at Network Rail and chair of Atom Bank.
Rosewell will be unpaid for chairing the review.