Commercial director of French energy giant stands down amid continuing uncertainty over future of nuclear new build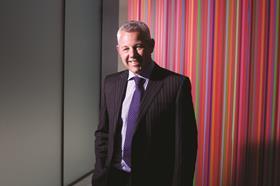 The man in charge of choosing contractors for EDF Energy's nuclear new build programme in the UK is leaving the firm.
Building understands that Alan Cumming, commercial director at EDF, who has been in charge of contracts for the building of EDF's four new nuclear reactors at Hinkley Point in Somerset and Sizewell in Suffolk, will leave the firm.
Cumming has been a strong advocate of UK firms' involvement in the construction of nuclear power plants and news of his departure came as a surprise to some in the industry.
EDF, which is majority owned by the French government, declined to confirm Cumming's departure.
The news comes amid further uncertainty around the UK's nuclear new build programme, following a move in March by German power companies E.ON and RWE Npower to sell the Horizon holding, which had two nuclear new build sites.
This week EDF refused to comment on reports that the cost of the Hinkley Point C reactors has risen 40% from £10bn to £14bn. Any rise in cost is likely to make EDF's energy firm partner Centrica, which has already threatened to pull out of the partnership, even less keen
on investing.
On Wednesday the government tried to reassure the industry by pledging to bring forward its Electricity Market Reform Bill in the Queen's Speech. The bill, to be published on 22 May, is key to determining the price suppliers can charge for electricity and therefore the viability of investment in nuclear plants.
However, France's new president François Hollande has promised to cut power produced by nuclear reactors from 70% to 50%of France's total consumption, which could lessen EDF's appetite to invest in the technology and theby impact on the UK's nuclear new build programme.
Maja Zeremski, director of power generation at Davis Langdon, said that Hollande could yet change his mind, as the pledge was largely made as a concession to France's green party, which did poorly in Sunday's elections.
Alistair Smith, chair of the Institution of Mechanical Engineers' power division, said that as EDF is state-owned the administration was likely to review nuclear policy, which could delay the UK programme.