Over 70 schools to be funded but PF2 element suffer drastic cut back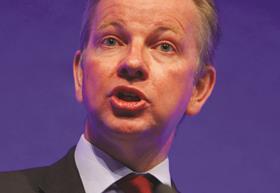 The Education Funding Agency (EFA) has today fired the starting gun on procurement of 73 schools worth £1bn under the Priority School Building Programme
As predicted by Building, the EFA has launched the next phase of the programme, which includes the first batches of schools to be financed under the government's PF2 model, designed as the replacement for the controversial PFI system.
However, contrary to expectations the EFA said just £700m of the programme would be funded by PF2, with the rest funded through direct government capital spend. In the Autumn Statement the government said the PF2 element of the programme would be worth £1.75bn.
The EFA announced that £300m had been found to pay for schools under the programme directly today, with the remainder dependent upon the outcome of the summer spending review.
The EFA said PF2 would be used to fund 46 schools, worth £700m, released in five batches. An official tender notice for the first batch, covering Hertfordshire, Luton and Reading, will be published on OJEU in June, with details of the scheme unveiled at a bidders day on May 28.
Four further batches will be released within the next 12 months covering the North East, the North West, Yorkshire and the Midlands.
As revealed on Building earlier this week, the EFA has decided to raise the funding for these batches separately by procuring an "aggregator" body which will provide the debt funding for the schemes. The EFA said the body would be able to access both the bank debt and capital markets "in order to secure the best deals for the taxpayer."
Under traditional PFI, each of the bidders for the contracts would have had to raise finance to fund the construction themselves.
The EFA said a further £300m had been found to fund 27 schools, to be procured in four batches. Regarding the remaining £750m of the PSBP, it said: "The remaining schools in the programme are intended to be delivered using capital funding, subject to the next spending review settlement. The timetable for the remaining schools in the programme will be announced after the settlement is made in June."
The announcement follows reports that the government was struggling to find private financers willing to pay for programme under the PF2 system, and had asked the European Investment Bank to intervene.
Peter Lauener, chief executive of the EFA, said: "I am delighted we can confirm the schools to be rebuilt through private finance. The government's new approach to Public Private Partnerships provides a great opportunity for industry to step up to the mark and I am looking forward to seeing innovative and cost-effective proposals.
"These five privately-financed batches, plus the additional four capital-funded batches also announced today, will help us overhaul the schools with the greatest need, ensuring young people can learn in buildings that are up to scratch."