The construction and logistics firm collpased due to cash flow issues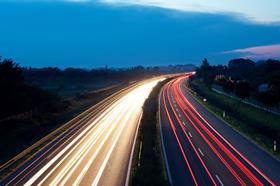 Elliott Thomas Group has fallen into administration along with related companies Elliott Thomas Ltd and Prime Property & Construction.
The collapse of the firms has led to the loss of 74 jobs across the construction and logistics divisions ,after administrator Carter Backer Winter was appointed last week (27 October). The group had around 121 staff on its books.
However, the administrator confirmed the hoists division of Elliott Thomas Ltd was sold to a new company set up by one of the former directors and a co-investor - Linden Scaffolding - which should preserve around 25 jobs.
In addition, solvent related company Rainsford Contracts Ltd (RCL) has been sold, which should secure a further 22 jobs.
The administrator said the Elliott Thomas Group had been suffering cash flow problems due to difficulties in collecting payments on certain large contracts.
On one particular construction project where Elliott Thomas was owned money a settlement offer was withdrawn after six months of negotiations and enforcement action, forcing the firm to call in the administrators.
James Snowdon administrator at CBW, added: "It's unfortunate that a settlement couldn't be reached on one of the Group's major contracts, which contributed significantly to the administration of certain ETG companies."
The administrator will now be sending out a proposal to creditors of Elliott Thomas and meeting with them.
Speaking to Building, Gary Sullivan, chairman of rival logistics contractor Wilson James, expressed interest in the assets of Elliott Thomas.
Sullivan said: "We would be happy to talk to the administrators if they wanted to come to us with a proposal. We would be more than willing to have a conversation."
"John Self (chief exec) is a decent bloke and we worked in partnership with Elliott Thomas previously and worked well with them. It's always sad when any business fails but even more poignant I guess when it's someone in the same space as us."