Hundreds of construction firms have used initiative which is set to end on 30 June
Employers groups have said the government should extend its furlough scheme again – or risk a wave of mass redundancies when it ends.
Chancellor Rishi Sunak has already extended the government's job retention scheme once by a month until the end of June.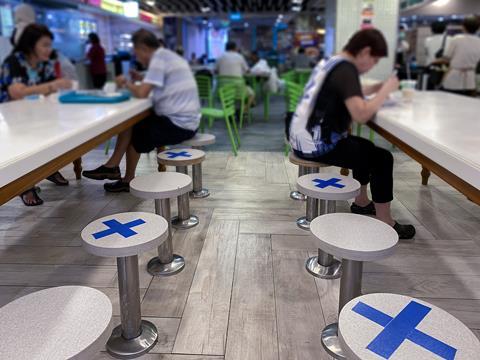 Thousands of firms have furloughed staff with those construction firms using the initiative including Laing O'Rourke, which has furloughed around 1,000 staff, Barratt, which has furloughed over 5,500 employees, and builders merchant Travis Perkins which has furloughed half of its 30,000 staff.
The British Chambers of Commerce said 76% of member firms it surveyed had furloughed some of their staff, up from 71% a week ago.
Its director-general Adam Marshall said the plan was an essential part of supporting businesses through the crisis and needed to be extended.
He added: "While the furlough scheme cannot be indefinite, it will need to run well beyond June 30 in some form to help businesses transition toward a 'new normal' as the lockdown is eased."
And the Chartered Institute of Personnel and Development, whose members tend to be larger employers, said 46% of firms had furloughed staff and another 10% planned to do so.
But it criticised the scheme for not allowing firms to reduce staff hours, rather than furlough them completely.
The group's chief executive Peter Cheese said the all-or-nothing approach to furlough would make it harder for firms to bring back staff gradually as social distancing measures are lifted – and needed to be made more flexible to allow furloughed staff to work reduced hours.
He said: "This will be vital as lockdown measures are eased over a number of weeks or months and will reduce the risk of large-scale redundancies in this next phase of the crisis."
Government spending watchdog the Office for Budget Responsibility has estimated it will cost the public purse £42bn over three months to help 8.3 million people. Think tank Resolution Foundation has said it could cost an extra £12bn for each additional month the scheme is extended.