Government fails to account for £11m in funding aimed at improving energy efficiency in buildings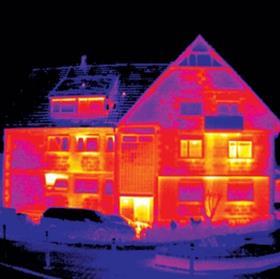 The government has been slammed for failing to account for £11m of spending aimed at improving the energy efficiency of buildings.
The Property Energy Professionals Association (PEPA), which represents businesses that provide energy efficiency certifications, said the government had failed to keep track of £11m in funding for councils that has been provided over the past five years to boost the energy efficiency of buildings.
The funding was provided to enable local authorities to meet their obligations under Europeans Commission's Energy Performance of Buildings Directive (EPBD).
The European Directive states that an up to date Energy Performance Certificate (EPC) should be made available whenever a residential property is put up for sale or rent, while Display Energy Certificates (DECs), which detail a building's energy consumption, should be on display in public buildings.
However, following a request under the Freedom of Information Act, PEPA found that the government was unable to track where or how this money has been spent by councils.
Stephen O'Hara, Chairman of the Property Energy Professionals Association (PEPA), said: "By failing to track how this money is being spent by individual authorities, central government has no way of identifying whether these funds are being used in the right way or which local authorities are failing in their duties."
"There is no doubt that some local authorities have taken this responsibility very seriously, helping to support consumers, along with the occupants of public buildings in their local area to reduce their carbon emissions and as a result, their energy costs too.
"However, others have failed to even pay lip service to this important directive, with many not even having an up to date DEC available in their own buildings. This cannot continue."
Andrew Warren, Association for the Conservation of Energy director said the failure to account for the spending was an "appalling" example of "public sector incompetence and waste".
He said: " Ministers … should instruct their civil servants to start doing their jobs, and sort this out immediately. Otherwise we could end up paying enormous fines to Brussels for our failure to implement the laws that we signed up to."