UK Green Building Council boss urges "serious shake-up" in policy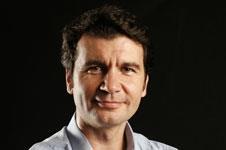 The boss of the UK Green Building Council has branded the government's approach to display energy certificates "quite absurd".
As Building revealed in November, the building regulations minister Don Foster has confirmed the government has ditched plans to roll out the compulsory use of display energy certificates (DECs) to large private sector buildings.
Instead the government will only require building owners to display an energy performance certificate, where one is available.
But energy performance certificates (EPCs) measure theoretical performance not actual energy usage, as DECs do, and many in the industry feel they are not adequate to encourage greater energy efficiency in buildings.
Now, Paul King, has sent an open letter to Foster describing the policy as "quite absurd" and "crying out for a serious shake-up".
King said he was "deeply concerned" about the government's plans to use EPCs as a measurement of building performance. "The non-domestic EPC is seriously lacking in credibility in the property industry for being inaccurate and at times misleading," he said.
He added: "At the very least, I urge you to ensure the regulations allow the display of a DEC where one exists, which would enable organisations like ours to encourage voluntary action."
King also condemned further government plans to require the renewal of required DECs in public buildings only every ten years, down from the current annual renewal rate.
He said: "The current set up will neither minimise the burden on business, nor drive energy efficiency improvements."