Scape research report estimates school pupil population to rise by 336,000 in next nine years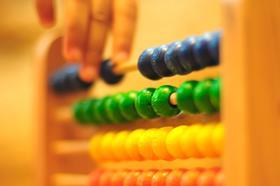 England may need up to 11,000 new primary school classrooms and 1,600 new primary schools over the next decade to accommodate Britain's growing population, according to a research published by procurement body Scape.
The report estimated that primary school pupil numbers were expected to rise from 4.3m to 4.6m between 2015 and 2019, and up to 4.7m by 2024 – a rise of 336,000.
London's boroughs will see the biggest increases in the primary population, with the number of pupils set to increase by 146,000 between 2015 and 2020. Other major cities in the north will also see significant growth in primary pupil numbers, with Manchester set to see a 26% rise in its primary population by 2019 – the equivalent of 370 new classrooms or 53 single entry schools. Leeds meanwhile will need to provide an extra 309 class rooms or as many as 44 new schools.
The South of England will also see big increases in their primary populations, with the City of Bristol likely to need 246 classrooms to provide space for an extra 7,384 pupils.
According to Scape, in the past four years 3,000 school places had been created by Scape frameworks and their partners, with another 3,000 in the pipeline.
Simon Reid, head of Scape Design, said: "It's clear from our research that both the public and private sectors have a huge task on their hands. Some constituencies will see an increase in pupil numbers of up to a third, and others will need to create hundreds of new classrooms in just a few years' time."