Jim Kelly, Richard Houghton and Graham Kent set up venture with Matt Phillips of Essential Land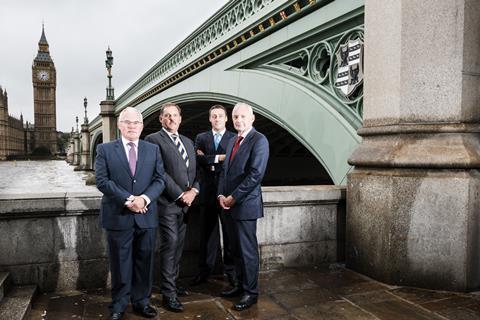 Three former Jones Lang LaSalle bosses have set up a London development vehicle to bring forward a combination of residential-led and mixed use projects.
The developer, called IDC Develop, is being set up by Jim Kelly, Richard Houghton and Graham Kent, who left Jones Lang LaSalle in 2011 to form IDC Real Estate. They are joining forces with Matt Phillips, co-founder of London residential property specialist Essential Land and previously a director for Berkeley Homes and a commercial director at Laing Homes, Nicholson Estates, and Crest Homes. Phillips, who will take the role of managing director, will run IDC Develop in parallel with his existing business interests at Essential Land.
Phillips said: "Over the last three years we have used private equity funds from individual investors to acquire sites that are less economical for traditional institutional funds, with development finance being raised through the banks to deliver the schemes.
"We are now keen to build on this successful business model and broaden our reach in the residential development market. IDC Develop
will focus on creating more high quality homes in good locations."