Activity slipped 1.7% in February, ONS says
Concerns about the impact of coronavirus on the construction industry have ramped up with the latest statistics showing a decline in activity even before the disease took hold in the country.
The UK authorities have confirmed the first case of covid-19 to be passed on inside the country wasn't until the last week of February.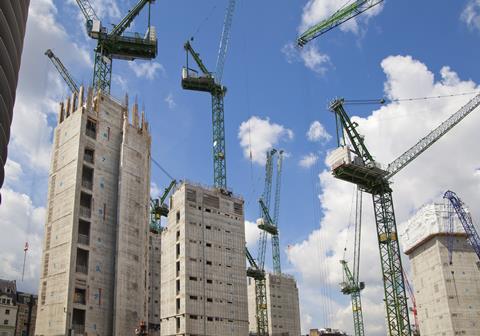 But the latest output figures from the Office of National Statistics show output fell by 1.7% across the month – the largest monthly fall since October last year when it fell 2.4%.
This was driven by a 3.4% fall in new work, which more than offset the 1.7% growth in repair and maintenance.
While this was likely to have been impacted by the adverse weather experienced throughout February, which was the wettest February since records began in 1862, it highlights the fragility of the construction sector.
Since the 2.3% month-on-month growth in November last year, the industry has experienced three consecutive monthly falls, the first time this has happened since March 2018.
Commenting on the ONS figures, Scape group chief executive Mark Robinson said: "After continued growth at the start of the year, output and employment has since ground to a halt as the effects of covid-19 take their toll.
"While we all get to grips with the scale of the disease, it's paramount that clients and contractors do all they can to protect their supply chain partners to give the industry a fighting chance when it comes out the other side."
And McBains managing director Clive Docwra said: "These figures are a worrying sign of sluggishness in the construction sector, which was already evident before the coronavirus outbreak. It means the industry will not have a cushion to fall back on which the impact of the pandemic really bites."
The news comes as construction equipment manufacturer Hilti warned that its sales in the second quarter are expected to crash by at least 30% in the second quarter.
The ONS said it would be collecting data for this month via online questions rather than its traditional paper questionnaire.