Shadow chancellor's plans would be doomed to failure unless the industry was prepared to modernise, says Cast boss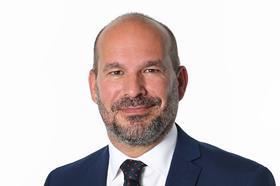 Mark Farmer, chief executive of Cast, has warned that Labour's plans to re-nationalise building activity in the UK will not get off the ground unless it was prepared to modernise the sector when in government.
Speaking after shadow chancellor of the exchequer John McDonnell told his party's annual conference today that a Labour administration would bring in-house existing Private Finance Initiative schemes, Farmer said: "Among the many problems facing the construction industry, private ownership is not necessarily one of them.
"The shadow chancellor's suggestion of nationalising the construction industry is potentially a commitment to further wholesale inefficiencies unless it is also proposing a 'root and branch' modernisation of the basic construction delivery model, which it appears is not the case."
Farmer wrote an influential report on the construction sector last year, highlighting how and where it could improve productivity.
He said McDonnell's conference announcement did not reveal whether the real intent was to talk about homebuilding in isolation, "where perhaps there is more of a case for citing private market failure, or this is an industry wide proposal for construction".
While the public sector could play a role helping to modernise the construction industry and in particular, diversify the housing market, "the addition of capital and expertise within the private sector was still of paramount importance to solving the current crisis", Farmer added.
"The public sector should concentrate on policy, funding and implementing strategic but focused direct interventions."
Speaking for employers, Carolyn Fairbairn, the CBI's director-general, said the shadow chancellor's "vision of massive state intervention is the wrong plan at the wrong time.
"Forced nationalisation of large parts of British industry will send investors running for the hills, and puts misplaced nostalgia ahead of progressive vision," she added.
Farmer added: "We need healthy competition between a multiplicity of actors, with a renewed focus on innovation and positive market disruption is what our industry needs at this pivotal moment.
"Nationalisation could stifle this innovation by supporting only a handful of technologies and systems, dis-incentivising new disruptors from entering the market. "