Moxon Architects is the only British practice to make it on to the shortlist in a competition to design attractive railway gantries for the UK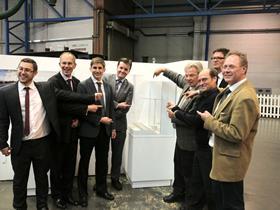 Ben Addy's firm was named a finalist alongside Danish firms Bystrup Architecture and Cobe Architects after two days of judging this week.
Idom UK and Alan Baxter & Associates was highly commended.
The finalists beat Grimshaw and an ad-hoc team called Gorton, Paul, Scheuvens (all from Rogers Stirk Harbour & Partners) working with Arup.
The longlist also featured: Lariko/Urbanski; Ramboll UK; and PWA.
The RIBA-run competition was launched by industry body FutureRailway to find aesthetically pleasing designs for the gantry and cantilever structures on the UK rail network.
The finalists were named at an event at the National Railway Museum in York, where an exhibition of all the longlisted designs remains open until May 12.
They will now use the development funding to undertake detailed technical development of their design and consider the route to market.
Mark Howard, head of power and traction at HS2 Ltd, said: "I am very impressed by the high standard of the designs in this competition. All those shortlisted have really understood the technical practicalities while coming up with eye-catching structures.
"HS2 will be innovative and reflect the very best in 21st-century design. I look forward to developing these ideas further and perhaps one day seeing them alongside the UK's much-needed high speed rail network."
This story first appeared on Building Design.
The finalists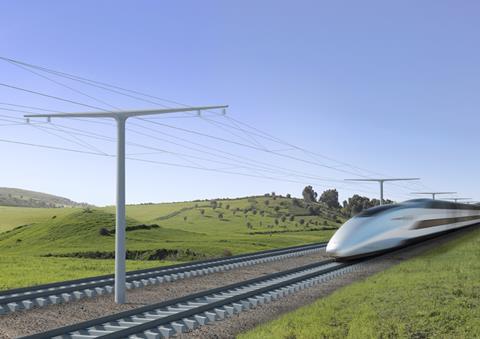 Bystrup Architecture, Design and Engineering: The High Speed T – HST
The High Speed T mast reduces the overhead rail line to two elements: a triangular cable network carrying the power, and the aesthetic T-shaped mast which supports twin systems serving adjacent tracks.
High-speed twin rail lines require less land with a single line of T masts between tracks, than with traditional masts either side. There are therefore no masts forming an obtrusive barrier between the track edge and its surroundings.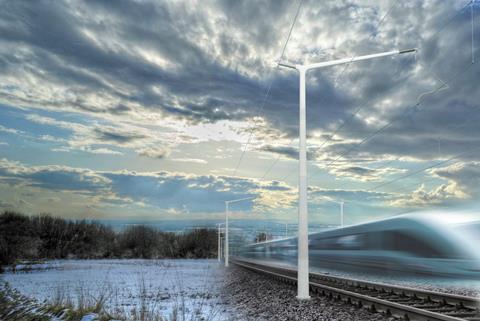 Cobe: Tomahawk – a design family
Tomahawk is a family of overhead line structures that minimises the visual impact of the entire line. This is achieved by reducing the overall height, reducing the number of structural elements and by using contemporary materials and manufacturing techniques.
By Keeping It Simple and Straightforward (KISS), the end product is buildable and well-suited for its purpose. The simple design will also work visually when repeated hundreds of times throughout the landscape.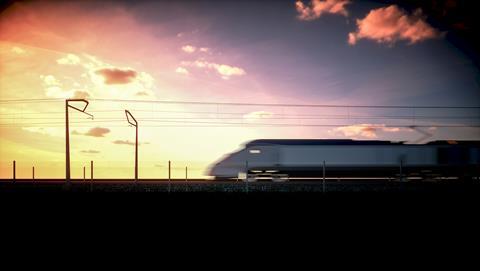 Moxon Architects with Mott MacDonald: Integrated OLS
The form of these masts is simple – slender and tapering. The design reduces the visual impact in the landscape. The Integrated OLS (overhead line structure) scheme simplifies the components of the power line support equipment, replacing insulating pots with built-in insulating properties through the use of a densified laminated wood.