Accountant accused of providing 'false and misleading information' to FRC
A hearing into whether employees at KPMG behaved improperly in relation of the collapse of Carillion begins today.
The Financial Reporting Council (FRC) will look into misconduct claims made against several current and former employees at the accountant.
It centres on whether they gave the watchdog "allegedly false and misleading information and/or documents to the FRC" for its audit quality review of two KPMG audits.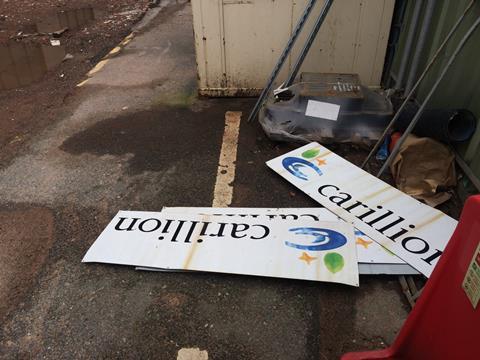 One of the accounts in question were those filed for Carillion in 2016, audited by KPMG, which were published on the Stock Exchange at beginning of March 2017.
The preparation and audit of these accounts is subject to a separate investigation by the financial watchdog.
The 2016 accounts were the last annual set to be filed because the firm never filed its 2017 figures after it collapsed, hundreds of millions of pounds in debt, four years ago this week.
Today's and tomorrow's sessions, which will be filled with opening statements, will take place online due to the ongoing covid-19 outbreak.
But the FRC said the hearing proper will be held in person at the International Dispute Resolution Centre just off Paternoster Square in central London.