Mace, Bechtel and Arup among firms considering bids for Palace of Westminster restoration work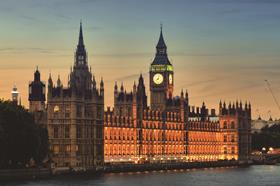 A raft of construction firms including Mace, Bechtel and Arup are all eyeing potential bids for work on the up to £6bn restoration and renewal of the Houses of Parliament, Building has learned.
Last week Deloitte Real Estate, Aecom and HOK published a long-awaited report commissioned by both Houses of Parliament into potential strategic options for the renewal of the grade I-listed buildings.
The study laid out three options for the work costing between £4bn and £6bn and taking up to 30 years to complete. The consultancy trio warned major irreversible damage could be done to the palace unless significant restoration work is undertaken soon.
A joint committee will be set up by both houses to consider next steps.
But construction firms are already following the mammoth potential project with interest. A spokesperson for Mace said the firm is "likely to bid for work on the restoration and renewal of the Houses of Parliament if and when contracts come to tender", adding that the firm would "want to be included in any market pre-procurement consultation with the awarding authority".
A spokesperson for Bechtel, which has been heavily involved in Crossrail, confirmed it is "following with interest", while a spokesperson for Arup said the firm was considering putting in a bid.
The procurement process for the raft of work is expected to begin next spring.
Deloitte Real Estate, Aecom and HOK - known as the Independent Options Appraisal (IOA) team - based its cost and timeframe estimates on a start date of 2020, but Richard Ware, director for the Restoration and Renewal Programme at the Palace ofWestminster, said the "likelihood is that it will be a little after 2020" before work starts.
In addition, the £6bn cost does not appear to take into account dealing with widely reported structural problems with the palace's foundation. Alex Bell, IOA lead and partner at Deliotte Real Estate, said the IOA team had not been authorised to look into concerns over the building's foundations, and that going on the information and evidence they had been provided with, there were "no major structural issues". He said the Elizabeth Tower - home to Big Ben - was only on a 0.4-degree lean and "entirely stable".
However, Adam Watrobski, principal architect at the Houses of Parliament, told BBC's Newsnight programme that "there is a problem with the building moving".
"Some of the facades are actually sinking and we're going to have to investigate that very soon," he said.
"It's not sinking very fast […] but it certainly warrants investigation."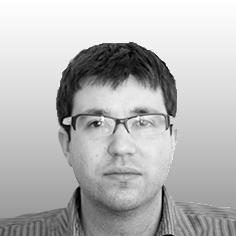 A political hot potato
To get a true feel for just how fiendishly complex and hazardous it will be to rescue the Palace of Westminster, it's best to look at the supporting volumes to Deloitte Real Estate et al's 250-page report. There are an awful lot of tables illustrating a high likelihood of something fairly major going wrong.
For instance, the option of contractors working around MPs and peers for more than three decades – and already costly at potentially £6bn - has a high risk of fire due to "hot works" and "services congestion". In the words of the report, a fire is "almost certain to occur".
Politicians are going to get a kicking for pressing ahead with the refurbishment, which they surely will. Because whether it's the minimum price-tag of £3.5bn, or it's this whole project spiralling out of control to reach double digit billions (due diligence throws up problems, the client changes the scope of works, or small fires turn into roaring blazes), the result is the Houses of Parliament are going to be tarted up - and its already proving to be controversial.
In some ways it is astonishing how many engineering firms and technical consultants are keen to bid on this project. As one told me with a shrug of the shoulders, "It's high-profile, isn't it?"
But they will have to accept the bad press and terrible headlines they will receive if things go wrong.
Make no mistake, Sir Charles Barry had a much simpler task when he was asked to rebuild the physical symbol of Britain's democracy after the Great Fire of 1834. The great architect's reputation was enhanced as a result of that job; it will be hard for the firms that repeat his task two centuries later to get a similar outcome.
Mark Leftly is political correspondent at The Independent on Sunday
For a longer version of this comment piece, click here