Firms given until 14 February to register their interest in job
HS2 is looking for a firm to take an £82m railway systems and systems integration role.
The framework, which will be awarded to one supplier, is looking to set up a system that ensures "first-time integration of railway systems".
In a contract notice HS2 said the successful firm would support the project's leadership in a number of areas.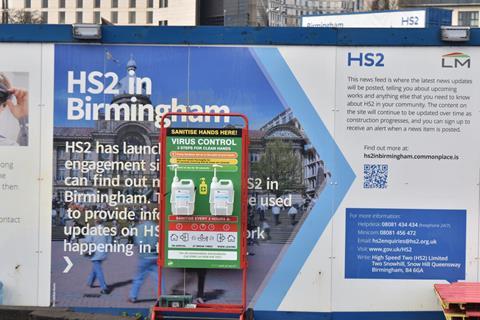 The firm will be required to be a technical authority for the railway systems delivery programme and for the further development of HS2.
This includes the integration with other programmes and railways that interface with HS2.
The framework has the potential to run for 10 years, comprising of an initial four-year period, with options to extend for an additional six years.
HS2 said: "This will allow for continuation of services to align with the milestone of the railway's entry into service date."
Firms have been given until 14 February to register their interest.
The importance of systems integration to HS2 has been one of the lessons learned from the problems with Crossrail.
When he spoke to Building last year Crossrail chief executive Mark Wild said reducing complexity and increasing systems integration must be considered from the outset of major rail projects in future.
He said: "At the beginning of projects, make sure that that complexity is minimised. Crossrail is one of the world's first truly digital railways, so I guess in some ways, it was always going to be a real challenge.
"We've learnt a lot about modularity, plug and play, how to design things in that it will be easy to commission – so that will be important."