Companies colluded on bidding for 14 contracts
Five fit-out firms have been slapped with fines totalling more than £7m for breaking competition laws.
Following a Competition and Markets Authority (CMA) investigation, Fourfront, Loop, Coriolis, ThirdWay and Oakley, all admitted to breaking competition law at least once during the period of 2006-2017, in some cases on multiple occasions.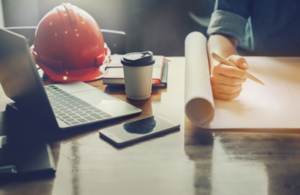 The firms, which are based in London and the Home Counties, provide services such as fit-out, design and refurbishment of commercial and non-residential premises.
Each company has admitted to participating in "cover bidding" in competitive tenders, colluding on the prices they would bid for contracts.
These cover bids affected 14 contracts with a variety of customers, including a City law firm to a further education college.
The five companies have formally admitted that their actions constituted a breach of competition law and have been hit with varying fines.
The fines reflect a number of factors including the companies' size and financial position and their role in the cartel behaviour.
Any business found to have infringed the Competition Act 1998 can be fined up to 10% of its annual worldwide group turnover, and directors of the companies concerned can be banned from holding directorships for up to 15 years.
JLL, which owns fit-out firm Bluu Solutions, who was involved in 12 of the 14 instances of cover bidding and was the leader in seven, brought information about the case to the CMA's attention and, in accordance with the CMA's leniency programme, has therefore not received a fine.
Under the programme, Loop has also received a 25% discount to its fine for coming forward with information about its participation in the cartel behaviour.
Fines
Undertaking
Addressee
Fine
Admissions of cover bidding
Of which it acted as a leader or instigator in

Fourfront

Area Sq Limited

Cube Interior Solutions Limited

Fourfront Group Limited

Fourfront Holdings Limited

£4,143,304

10 instances (8 involving Area Sq Limited and 2 involving Cube Interior Solutions Limited)

4

Loop

Loop Interiors Limited

Loop Interiors London LLP

£1,090,816 (inclusive of a 25% discount for leniency)

5 instances

1

Coriolis

Coriolis Projects Limited

£7,735

2 instances

None

ThirdWay

ThirdWay Interiors Limited

The ThirdWay Group Limited

£1,780,703

1 instance

None

Oakley

Oakley Interiors Limited

£58,558

1 instance

None

JLL

Jones Lang LaSalle Inc.

Bluu Solutions Limited

Bluuco Limited

Tetris Projects Limited

No fine (immunity under leniency)

12 instances (10 involving Bluu Solutions Limited and 2 involving Tetris-Bluu Limited)

7