Initial £300m pipeline identified for social infrastructure framework to drive redevelopment of underused land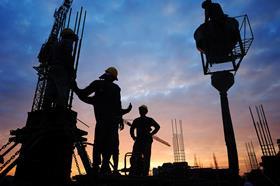 Five contractors have been appointed to a £3bn national social infrastructure framework designed to kick-start the redevelopment of underused public land.
Wates, Willmott Dixon, Morgan Sindall, Bouygues and CCG have been appointed to the four year Social Infrastructure Development (SID) framework, run by contracting authority NPS. The appointments come after 10 companies were invited to tender
in January.
The four year framework will be used to deliver projects across the public sector, including schools, housing and care facilities. Projects will be funded through the development of surplus public sector land, which will be transferred to framework winners.
Schemes may also include delivery of additional public assets on other sites owned by the client.
The management of the framework is being supported by Cornerstone Property Assets, the firm set up by former Partnerships for Schools chief executive Tim Byles in 2011.
Speaking to Building this week, Byles said that 16 public authorities were already lining up to use the framework, and that an initial pipeline of around £300m worth of projects had been identified.
He said: "Local authorities want to find cost effective, speedy ways to improve social infrastructure. This framework is a response to a problem [of supply] that is in danger of getting more acute. It is a chance to accelerate delivery."
Byles said that "a lot of the interest" in the framework so far had come from local authorities in London and the South-east, but that there was also demand from the North-west, South-west and East Anglia. He added that he was also expecting the framework
to "unlock a set of projects in Scotland."
Byles said initial schemes being lined up for the framework included a housing and community development in north-west London; supported housing and extra care facilities grouped around an acute hospital in north-west England; extra care housing in theSouth-east; and schools projects in the South-east and East Anglia.
Building reported in January that other companies invited to tender for the framework were Countryside Properties, Durkan, Kier Partnership Homes, Seddon Solutions, and Sewell Group.