Department of Transport is to spend £16m on the new stations in England and Wales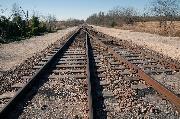 More than £16m is to be spent on building five new railway stations in England and Wales, the Department for Transport has announced.
The new stations will at Horden Peterlee in County Durham; Warrington West in Cheshire; Reading Green Park; Bow Street in Ceredigion, Wales; and Portway Parkway, Bristol.
All of the new stations will be accessible, with step-free access throughout, and completed by March 2020, according to the government.
Rail Minister Paul Maynard said: "The new stations fund is a great example of how our record investment in the railways and work with local authorities and industry is delivering better journeys for passengers and boosting local economies."
The new government funding accounts for less than a third of the £53m the five stations are set to cost in total. The projects have not yet been out to tender, but the remaining funds needed to build the five stations have been secured, according to Network Rail officials.
David Biggs, managing director, Network Rail Property, said: "New stations are proven to have a hugely positive effect on local areas, acting as a catalyst for regeneration driving social and economic improvements. We look forward to beginning work on these schemes as part of our continued efforts to create a better railway for Britain."