Firms telling clients inflation means costs cannot be nailed down
More contractors are understood to be turning their backs on fixed price projects, telling clients it is impossible to stick to agreed sums because of constantly escalating inflation.
In March, the chief executive of Osborne told Building the firm had stopped looking at fixed price jobs.
Dave Smith, who started out at Sir Robert McAlpine at the end of the 1970s before moving to Wates where he became COO, added: "Right now, nobody is going to fix a price. We've gone back to the 70s. It's a huge challenge for everybody."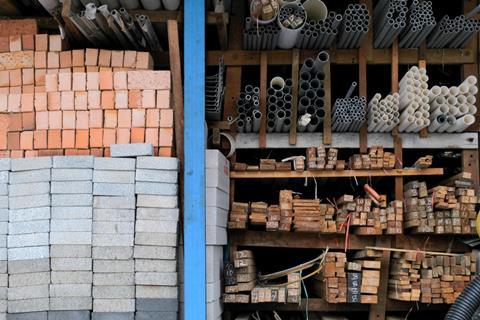 Building understands the issue has also prompted a rethink at Skanska after the firm missed out on a job after the client asked for fixed price bids.
One source said: "They were in for a £150m job with a major financial services company but they went back to their original bid and realised it would be more like £160m."
A Skanska spokesperson said: "Whilst Skanska cannot comment on specific business decisions or our pipeline of potential future work, we do of course carefully evaluate each project on its own merits – both in terms of risk and opportunity for ourselves and our customers. These include many factors in addition to current inflationary risks."
Last month, the Construction Leadership Council warned: "Without price continuity, it is harder for trades to quote for projects on fixed price contracts, and then seek to pass onto their customers any price increases for materials that would otherwise erode their profit margin."
And yesterday, the economics director of the Construction Products Association, Nobel Francis, said ongoing inflation was forcing contractors to ask for additional clauses to be inserted into contracts.
He added: "The major challenge is creeping uncertainty. Specialist sub-contractors are feeling the effects first, particularly those working to fixed-price contracts. For future projects, contractors will be forced to re-price, add fluctuation clauses and introduce risk-sharing arrangement to deal with the uncertainty over potential cost inflation."
Meanwhile, in a quarterly update today, Skanska said revenue for the period to the end of March was up 3% to SEK37.8bn (£3bn) but the firm said the outlook for building, non-residential work in the UK was weaker than the previous quarter. Its outlook for civils work in the UK remained unchanged at stable.
In a statement, the firm's chief executive Anders Danielsson said the war in Ukraine would hit its business at some stage: "The impact on our operations will primarily be supply chain disruptions, such as inflation and material shortages, and potentially postponed projects."
Trends and prices data dashboard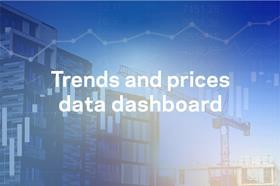 Your one-stop-shop for the all the latest price changes and trends in the building materials, energy, housing and construction labour markets.
Building's trends and prices data dashboard pulls together figures from 14 different datasets into easy-to-use line graphs, bar charts and animated visualisations.