Escalating costs 'the worst since the 1970s', bosses warn
Contractors are warning clients they will be unable to fix prices on jobs for the next few months as costs on materials fuelled by the war in Ukraine rocket to sky-high levels.
Firms were already facing a welter of challenges to keep costs within agreed budgets but Russia's invasion of its neighbour and the impact on energy prices has led some to call this the worst period for inflation since the 1970s.
Earlier this month, Balfour Beatty chief executive Leo Quinn compared the current inflation rate to that of nearly 50 years ago while his counterpart at Kier, Andrew Davies, said the firm's construction business in the first half had seen turnover drop a quarter as inflation meant clients were having to take a second look at jobs.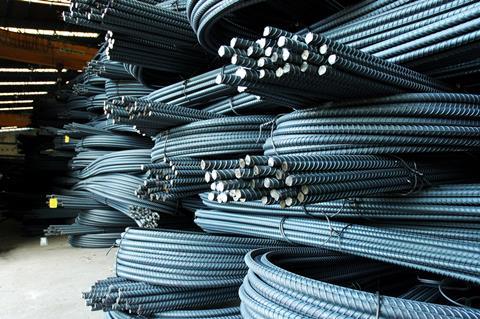 "Clients need to go back and get approvals in the wake of increased costs," he said.
In an interview with the BBC this morning, Mace chief executive Mark Reynolds said price rises were occurring "pretty much in most places" and added: "Steel, concrete, cladding, aluminium, glass, M&E components and plasterboard. It's pretty much across the board, combined with some wage inflation as well."
He said a cut in fuel duty, frozen since 2011, in this week's Spring Statement by chancellor Rishi Sunak "could take 10% out of the cost of fuel quite easily without too much damage to the economy" and would help cut haulage costs.
Meanwhile, the chief executive of Osborne has told Building the firm had stopped looking at fixed price jobs.
Dave Smith, who started out at Sir Robert McAlpine at the end of the 1970s before moving to Wates where he became COO, added: "Right now, nobody is going to fix a price. We've gone back to the 70s. It's a huge challenge for everybody. We've somehow got to find a way where we can do these [sorts of] jobs."
Smith said the annual fuel bill at its Innovaré offsite factory in Coventry would jump from £30,000 to £100,000 this September. "I hope this is a three-month problem rather than a two-year problem because it's pretty scary stuff."
One major Tier 1 firm said some cheaper Russian-made products might not be available because of the war and predicted that clients would also be reluctant to fix prices – but for different reasons to contractors.
"Clients are worried because they don't want to fix at too high a price, only for things to calm down and they're locked into a contract where they're effectively overpaying. I think we'll see a lot of fluctuating contracts, where prices are struck according to industry-recognised measurements."
Elsewhere, the Confederation of Forest Industries has said the UK needs to grow more of its own wood or face worsening shortages.
Currently the UK only grows around 20% of its wood requirement and with ongoing sanctions against Russia, the largest exporter of timber globally, a spokesperson warned: "Importers of Russian timber will now be looking to Norway, Sweden and the US to fill the shortfall, leaving the UK highly exposed to reduced timber imports.
"Add to this, China's almost inexhaustible need for timber for both construction and manufacturing, the UK is likely to face a serious shortage of construction timber in the short to medium term without a significant increase in productive planting."