Forterra said profit fell last year to £62.5m
Northampton brick and concrete block maker Forterra has warned its performance in the first six months of this year is likely to be worse than the equivalent period in 2019 with this winter's flooding taking its toll.
Announcing its 2019 results, the group said demand had slowed in the second half of last year as political and economic uncertainty hit consumer confidence. This was continuing into the first half of 2020, it added.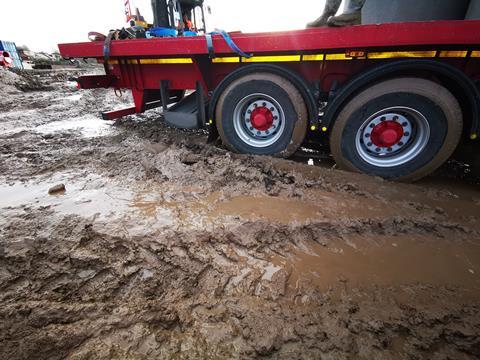 Group chief executive Steve Harrison said jobs had been delayed after downpours affected housebuilders completing access roads and drainage work.
He added: "We remain optimistic that demand will recover through the year, although this may take some time given an extremely wet winter."
The group is currently building a new £95m brick-making plant in Desford in Leicestershire which will be able to manufacture 180 million bricks a year and is set to be the largest brick manufacturing facility in Europe.
Forterra announced a pre-tax profit for 2019 of £62.5m, down 3.5%, on turnover of £380m, up 3%.
The group said it took a £4.3m hit in restructuring costs during the year.