Trade body helping finance new plant for small builders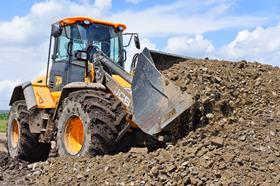 The Federation of Master Builders has launched a banking service for members who need funding to secure vehicles or plant.
The first customers are currently going through the process of getting a loan, which is provided through the FMB by BIRA Bank – a members-only lender run by the British Independent Retailers Association.
The typical size of loans is expected to be between £5,000 and £20,000, with firms charged a 2.6% flat rate of interest for finance for new vehicles or equipment and 2.9% for finance for used plant.
Brian Berry, chief executive of the FMB, told Building: "Access to finance has been an issue for members for a long time – so we are doing what we can to help out."
The FMB, which also offers 2.5% interest on savings accounts, said there were no hidden fees and that it would not charge customers for documentation or early settlement.
Berry added that he is hoping to widen the scope of financing next year, after the trade body had gauged the response and level of take-up from the scheme.
"Providing loans to housebuilders would be very exciting," he said.
The FMB already has its own insurance company, which made a pre-tax profit of £3,000 from a revenue of £814,375 in 2017, the last year for which it has filed company accounts at Companies House.