Geoff Wright was at developer for 37 years
Former construction and project management director at developer Hammerson, Geoff Wright has died. He was 76.
Wright spent 37 years at the firm before retiring in 2006 at the age of 62.
He was in charge of Hammerson's work at the Birmingham's Bullring development, the 1960s eyesore that was completely transformed in 2003 by Sir Robert McAlpine with its centrepiece, the futuristic Selfridges store drawn up by Future Systems.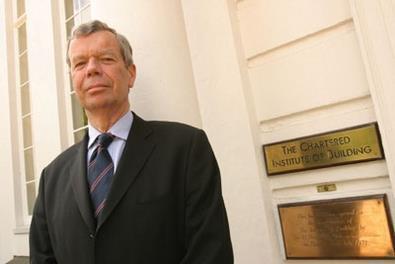 He was also in charge of the 420 Fifth Avenue project in New York, a 28-storey office block in New York later described by the New York Times as a "developer's nightmare".
Built between 1989 and 1992, it was hit by two murders on site, with one man pushing his supervisor down a lift shaft and another shot after an argument.
It was also stopped by several strikes, and, during one, a worker climbed up a tower crane and poured sulphuric acid on the gear box, delaying the job for eight weeks.
When Wright (pictured) retired, he estimated that he had been responsible for building 24 million sq ft of space around the world, including nine buildings in France, mostly with construction giants Bouygues and Vinci, and a dozen in Germany.
He was also the first client to be appointed president of the Chartered Institute of Building when he took up the role in 2005.