Jefferson Sheard founder was aged 86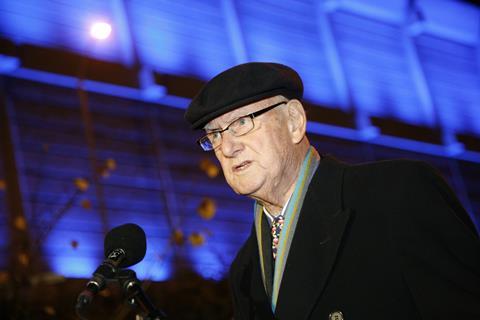 Former RIBA president and Jefferson Sheard founder Bryan Jefferson has died, the practice has confirmed. He was 86.
He graduated from Sheffield University in 1957 before setting up Jefferson Sheard with fellow Sheffield graduate Gerry Sheard a year later.
The firm established an office in London before setting up a third in Peterborough in 1984.
The office designed a number of Sheffield's post-war landmarks including the Roxy building on Pond Street, and the grade II-listed Moore Street electricity substation. He also designed a new headquarters for the Derbyshire and Lancashire Gliding Club at Great Hucklow in the Peak District, which allowed him to work on a scheme in his lifelong passion for the sport that he developed when he was 16.
He served as RIBA president between 1979 and 1981 before being succeeded by Owen Luder and his roles afterwards included stints as architectural adviser to the Secretary of State for the Environment and a similar role to the Department of National Heritage – now the Department for Culture, Media and Sport.
He gave up public office 13 years ago and was described by BD's former editor Paul Finch as "the last architect to have any influence in government".
Paying tribute, Jefferson Sheard managing director Tom Rhys Jones said: "It is our privilege to have known Bryan and to carry forward the name and the practice of this great man who contributed so much, so sagely, to so many."
Jefferson, who was born in 1928, is survived by his wife Jean and sons Peter and David.