Rising activity levels in UK housebuilding sector prompt capacity re-think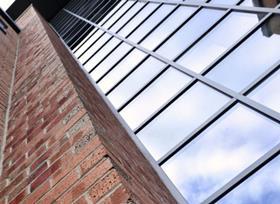 Building materials group Forterra is preparing to ramp up brick production with new plants and increased capacity at existing facilities in order to satisfy demand from the UK housebuilding sector.
Announcing its results for 2017, which saw revenues rise 12.4% to £331m and pre-tax profit up 16% to £61.1m, the group said it is looking to free up production at four sites in order to increase capacity by around 40 million bricks. Forterra currently manufactures 575 million bricks a year.
It has also looked at building new brick manufacturing capacity, with options including using brownfield sites owned by the group with existing permissions for extracting mineral and redeveloping one of its existing brick facilities.
Forterra, which went public in 2016 and was originally a Hanson business, completed a £20m deal to buy Laing O'Rourke's Bison pre-cast concrete products business last year.
The firm's chief executive Stephen Harrison said brick volumes for the first two months of this year were ahead of the comparable period last year.
"Whilst the housing maintenance and improvement market remains subdued, we continue to see good activity levels from the new build residential market and anticipate a more modest level of volume growth compared with the prior year," he added.
Price increases had been agreed with most customers in order to cover the increase in the firm's costs, he said.