Practice says it has also repaid those staff asked to take 20% pay cut
Foster & Partners has become the first big-name architect to publicly confirm that it has paid back the money it received from the government's furlough scheme.
The initiative, which had been due to wrap up at the end of last month but has now been extended into December because of the upcoming second lockdown in England, was introduced by chancellor Rishi Sunak in March.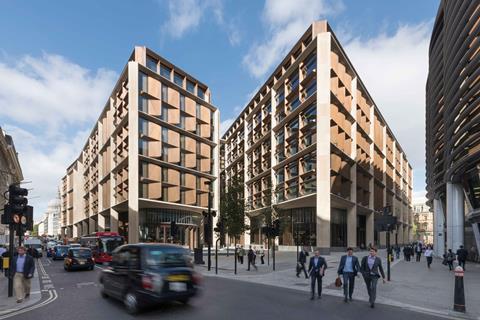 According to Treasury figures, 30% of the UK workforce were accessing it at its peak in May while the amount shelled out by government under the initiative for the period up to 31 August was £37.5bn. HMRC has said that figures for September, October and November will be made available at a later date.
Fosters said it furloughed around 70 staff at the start of lockdown in March because they were unable to work from home but added it has now repaid this money back which it said was around £500,000.
The move by Fosters follows that of several other firms in the wider construction sector including Morgan Sindall which said it was paying back £9.3m while housebuilder Redrow said it had turned its back on £8m that it was entitled to claim.
Fosters also said it has now paid back the 20% pay cuts it imposed on the majority of its 1,400 staff in the spring because of the covid-19 pandemic.
At the time, Fosters' managing partner Matthew Streets said: "We have asked all our staff worldwide to take a temporary pay cut of 20%, with a minimum protected salary of £25,000."
But Fosters said it had found itself "in a healthier financial position than predicted" allowing it to repay staff their cut wages.
In its latest report and accounts, the practice behind the 2018 Stirling Prize-winning Bloomberg building (pictured) said turnover in the year to April 2020 was up 5% to £272m with pre-tax profit falling from £21.5m to £11.9m.
The accounts also showed the 154 partners at Fosters shared a bumper bonus payment of more than £31m during the period.