All deals posted on Official Journal this week
Consultants are vying for places on four public sector consultancy frameworks with a combined value of close to £1.4bn.
The largest of the frameworks, which were all posted on the Official Journal this week, is a £670m building safety and compliance framework for procurement organisation Fusion21.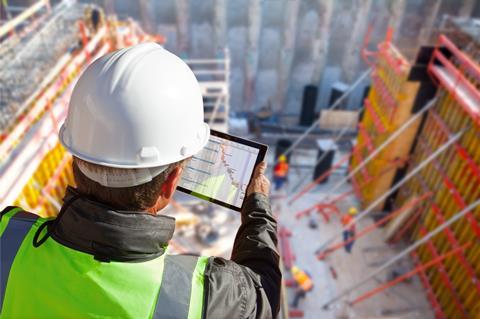 The four-year deal is intended to support public sector organisations in managing safety and compliance in their buildings.
Its 12 lots range in value from £10m for risk assessment work to two £120m lots for active and passive fire safety consultancy.
Interested firms can respond to a market engagement questionnaire created by Fusion21 ahead of a contract notice being published on 24 November.
Another framework for multi-disciplinary consultancy services valued at £500m was announced in a Prior Information Notice by framework operator LHC.
The six-year framework is open to all public sector authorities within London and the South East and has been designed to encourage SMEs.
It will have up to 14 lots covering a wide range of services including architects, clerk of works, engineers, project managers, QSs and employers agents, with the possibility of additional lots for smaller firms.
A pre-tender engagement webinar for the framework will be held on 6 October with a contract notice due to be published on 17 February next year.
An LHC spokesperson said a similar framework for the rest of the country will be tendered at some point in 2021.
A contract notice for a third framework for business and management consultancy services has been published by education framework operator ESPO in collaboration with Wakefield-based YPO, another public sector framework operator which last week put a £500m framework for contractors up for grabs.
The £200m two-year framework covers the whole of the UK and includes 28 lots, all valued at £7.1m.
Meanwhile, Turner & Townsend has published a contract notice for a fourth consultancy framework on behalf of Glasgow-based housing association Thenue Housing to replace an expiring framework.
Its five lots are for architectural design, engineering, QS services, building surveying and health and safety consultancy.
The four-year framework will be reviewed after two years and either extended for an extra year or re-tendered, with the review process repeated in the framework's third year if it has been extended. A value for the framework has not yet been announced.
Firms have until 30 October to express interest with invitations to tender due to be sent out on 27 November.