Scam resulted in firm paying 'ghost workers' £165,000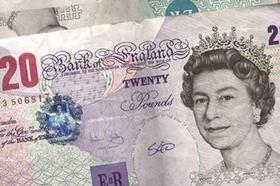 Two men who took part in a scam to defraud Balfour Beatty of £165,000 have been ordered to repay their share of the money.
The Lincolnshire Echo reports the men were part of a scam which saw them create ghost workers on Balfour Beatty's books and then pocket the wages. The scam ran from November 2005 to March 2011.
In October last year Sean Sullivan, a former operations manager at Balfour Beatty, was sentenced to three years in jail for masterminding the scheme and pocketing £91,000.
Yesterday, two further men were ordered to pay back thousands of pounds.
Craig Topley, a former contracts manager at the firm, was ordered to pay back the £14,757 he made from the crime within 28 days.
Darren Statham, who was recruited as one of the ghost workers, was judged to have made £3,554 for the fraud but due to a lack of assets was order to pay back £1,625.
Sullivan will appear in court again next month at a confiscation hearing to find out how much he will need to pay back.
The compensation collected by the court is to be returned to Balfour Beatty.