Three workplace schemes in pipeline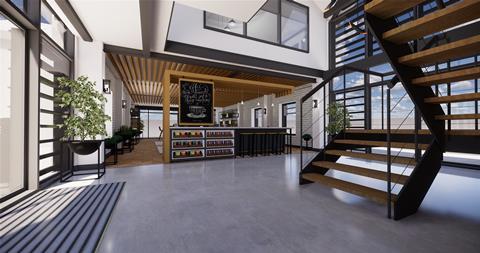 Galliard has launched a commercial property operation which plans to build a series of buy-to-let workplace developments across London and the south east.
The business, called Evolve, is backed with £100m-worth of investment and is being led by main Galliard board director Richard Conway and development director Andrew Endean.
An initial three schemes have been designed by the firm together with architect Bowman Riley.
The first is a 50,000ft² two-storey development in Colchester (pictured). Two other schemes are in the pipeline, located in Milton Keynes and Watford.