Trading update also shows firm's construction orders remain strong
Housebuilder and contractor group Galliford Try has reported a 25% increase in housing sales and a healthy construction order book.
In a trading update for the year ended 30 June 2010, the company said it expected its full-year results to be in line with the upper end of market expectations. It forecasts net cash to be in excess of £75m, compared with £34.1m for the same period last year, and significantly ahead of expectations.
The total number of houses completed during the year was 1,705 units, compared with 1,825 in the year to June 2009. However, there was a 10% increase in the average selling price to £190,000, and a 25% increase in total housing sales to £201m.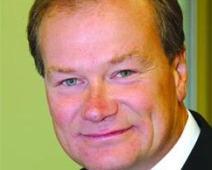 Galliford Try also reported a 23% increase in its total landbank, which rose to 9,600 plots.
The firm's construction division continued to perform to expectations, with an order book maintained at £1.8bn, close to last year's figure of £1.7bn. It said that 77% of projected revenue for the new financial year is already secured.
Greg Fitzgerald, chief executive, said: "We are ahead of our target for delivering the transformational housebuilding expansion plan announced with the rights issue in September 2009. We have also maintained a quality construction order book in increasingly challenging market conditions.
"The strength of the group's finances and the spread of its activities mean that, subject to the economic uncertainties affecting our markets, we are well positioned to deliver our planned progress."