Sir Terry Farrell unveils images of second runway as part of "constellation" plan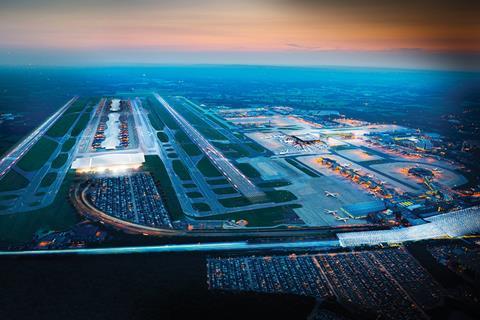 Architect Sir Terry Farrell last week unveiled images of an expanded Gatwick as part of a "constellation" of three major airports – Gatwick, Heathrow and Stansted – around London.
London Gatwick said the proposal, which was submitted to the Davies Commission on airport capacity, would use existing infrastructure, stimulate more competition and have less environmental impact than plans for a single "mega-hub" airport.
The submission provided details of Gatwick's preferred location for a second runway, the environmental and noise impacts, estimates of the contribution to the regional and national economy, and how it would improve connectivity for the UK.
Submissions to the Davies Commission closed on 19 July.