Developer Patrizia plans private rented scheme in Manchester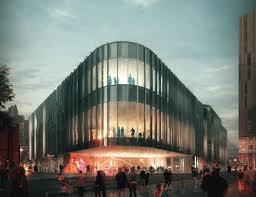 German developer Patrizia has entered the UK market with the acquisition of the 20-acre First Street regeneration area in Manchester, where it plans to build a 500-home PRS development.
Patrizia said it is also planning to launch a dedicated UK PRS fund. The developer already manages 80,000 PRS apartments in Europe worth €7bn.
Patrizia will develop offices and residential across the site over the next five to seven years.
James Muir, managing director of Patrizia UK, said: "We have been carefully implementing our strategy of investing in high-growth locations across the UK.
"With this investment, our property assets under management in the UK now amount to more than £1bn.
"Driven by attractive economic and demographic fundamentals in Manchester, and the growing trend for urbanisation, we are anticipating strong demand for this centrally located, high-quality accommodation which will be tailored to the private rental sector.
"Together with the new commercial buildings we expect to create an attractive investment opportunity for institutional investors. We see this project as an ideal first investment for our planned Patriza UK PRS Fund."