Peter Oosterveer calls for clarity as strong UK growth helps firm boost global profit 24% in first half of the year
The global boss of Arcadis has called for the next prime minister to provide certainty over levelling up, saying the policy could allow the firm to play "a significant role" in investing in the north of England.
Peter Oosterveer, global chief executive of the consultancy giant, said: "I make an assumption that 'levelling up' means repurposing existing assets or repurposing neighbourhoods, to create more liveable spaces and if that is indeed the case, then it could actually mean a tremendous opportunity for us. I think businesses would happily invest in something like this."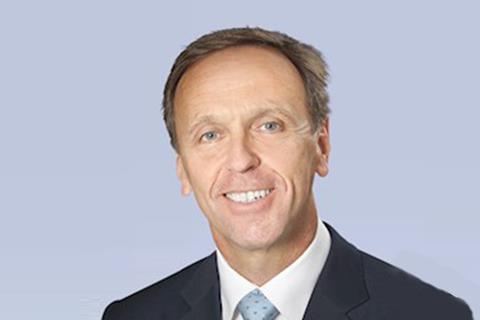 Oosterveer was speaking to Building after Arcadis published its half-year results this morning showing a 24% increase in global post-tax profit, and 11% increase in turnover. This was fuelled in part by unquantified "strong" growth in the UK, as well as in North America and Australia.
Oosterveer said stability and continuity in terms of the levelling up regulations and plans, along with some government funding, could allow businesses to invest more.
However, he said he fears that the policy may not be popular under the next prime minister: "Sometimes the problem with political cycles is they tend to change in terms of what people are willing to support and what regulations stay in place."
Arcadis' interim results for the six months to 30 June show pre-tax profit increased to £120m from £96.9m the previous year. Turnover increased from £1.66bn to £1.85bn over the same period.
Oosterveer said the firm has grown in the UK faster than in any other country over the past two years, and now with around 5,000 employees, is the second largest Arcadis operation, behind the US.
He said the impact of Brexit and the pandemic has not affected Arcadis' growth as much as feared because of "the spot we have in the market" and the fact the firm has benefited from work on large infrastructure projects, such as HS2.
Its statement said strong performance, particularly in the transportation, energy and industrial manufacturing markets had helped increase its operating earnings margin from 9.1% to 9.3%.
Oosterveer said shortages of labour and materials have not had a big impact on Arcadis because it does more than "pure" construction work.
"If I was only depending on construction and construction activities, I would get a little nervous because shortage of labour and shortage of materials are ultimately going to impact the continuation of new programmes, because clients will at a point in time say 'if I can't secure the people or if I can't secure the material, I'm not sure that I'm going to go ahead with my investment.'"
>> See also: Top 150 consultants 2021: the table

>> See also: Latest trends and prices data dashboard
But he added: "The construction market being under pressure has really not impacted us because we play fundamentally in all steps of the value chain from early identification and having an idea to the management of assets, our exposure to pure construction is relatively small."
Oosterveer said Arcadis is focusing on mega-trends such as climate change, urbanisation, digitisation and societal expectation.
Since 1 January, Arcadis has restructured its operations, moving away from regional operations to three cross-region "global business areas", for "resilience" (environment and water), "places" (including buildings) and "mobility" (transport and infrastructure). Arcadis said in its statement this has helped increase "global collaboration, scaling and cross-selling of services across business areas".
The firm has recently pulled out of Czech Republic, Slovakia, and Thailand, where it had businesses of "limited financial size".
Arcadis last week completed the acquisition of Canadian tech design firm IBI Group, which Oosterveer said will allow clients in the UK and elsewhere to access more digital tools.