Housebuilder now called Avant Homes hires Rothschild to effect sale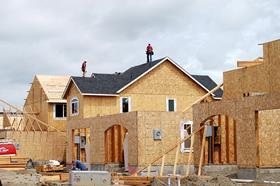 The former Gladedale business has appointed investment banker Rothschild to conduct an auction of the £166m turnover firm.
The housebuilder, which is now known as Avant Homes following a re-branding in August this year, is currently 100% owned by Lloyds Bank.
According to Sky News, the sale is being eyed by a number of private equity firms, with Lloyds expecting to net £100m from the sale. Lloyds, which took ownership of the firm following a debt for equity swap in 2010, refinanced the company last year, giving it £456m of new banking facilities, the majority of which last until the middle of 2014.
Avant Homes, which operates mostly in the north of the UK, turned over £660m in 2007 but was hit hard by the credit crunch, falling to a £171m loss in 2009.
The proposed sale follows a rash of other housebuilder sales since the market started improving in the last year including Cala Group, Countryside and the flotation of Crest Nicholson.
Both Avant Homes and Rothschild declined to comment.