Crane that killed a worker failed a year ago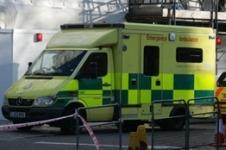 A crane that snapped killing a construction worker failed a year earlier, the Daily Record has reported.
Crane operator Gary Currie was killed and colleague Alex Nisbett injured when a cherrypicker crashed 130 feet during refurbishment works on Glasgow office block Buchanan House.
Workmates of Nisbett claim he had a lucky escape in the same crane when it failed last year.
Worker Scott Stirling - who operated the crane with Nisbett at the time - said: "Alex and I could have been killed when the crane buckled last year.
"Now, he is injured and another man is dead after the same cherrypicker buckled again. It's unbelievable."
Douglas Crane, boss of crane owner Craig Services and Access Ltd, admitted the crane had buckled before, but in a different place.
He said: "There was a fault in boom number three – but that was boom number two.
"It was all safely done the last time. There were new booms, so it was nothing to do with that.
"I really can't say anything, it's under investigation. We are so sorry about the man's fatality.
"But until it is investigated, we can't comment on anything. We are not qualified to say anything.
"We are all devastated about that metal failure. It all has to be examined by experts now."
Another workmate of Nisbett's said: "It is a miracle he has survived that thing twice.
"The first time the [crane] broke he was really shook up by it.
"He thought seriously about quitting the job because the idea of going up in the basket again terrified him.
"In the end, he got over his fear because he has a family and he wanted to bring in a wage.
"I don't think he will ever go up in a cherrypicker again.
"It is a real shame because he is just a decent guy trying to earn a living.
"You shouldn't have to risk your life every day when you go to work."