Firm helping oversee next phase of work to revamp ageing estate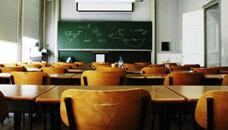 Gleeds is heading up a team that has been appointed technical adviser to a new wave of school building in Wales.
The work covers all state schools and colleges across the country with the first schemes beginning next April.
The Gleeds team, which includes architect Scott Brownrigg and engineer Cundall, was appointed by the Welsh government, which is behind the 21st Century Schools and Education Programme and will eventually see £3.8bn invested in a modernisation programme.
Work on the latest phase, known as Band B, is worth £2.3bn and will be a mixture of new build and refurbishment and will be funded by a form of Public Private Partnership called the Mutual Investment Model.
Cabinet secretary for education Kirsty Williams said: "The 21st Century Schools and Education Programme represents the largest investment in our schools and colleges since the 1960s."
The Gleeds director heading up the project, Simon Price, said the Welsh government had earmarked the initiative as a way of boost apprenticeship numbers. He added: "Essentially it seeks to provide a more skilled workforce that will in turn support regional economies."
The consortium will provide technical advisory services in two phases – supporting the government as it scopes out the scale of the work and overseeing rollout and delivery.
Projects funded under Band A will wrap up next spring, with £1.4 billion having being spent on schemes over the preceding five years.