CLC launched initiative in March with more details due later this year
Mace chief executive Mark Reynolds has said the government and the construction industry are working closer together than at any time in the past four decades over a new skills programme which aims to transform the sector over the coming years.
The government is currently looking into how it can attract hundreds of thousands of new workers into the industry to carry out its 'levelling up' agenda, which includes major infrastructure projects such as HS2, upgrades to existing rail networks and improvements to town centres across England.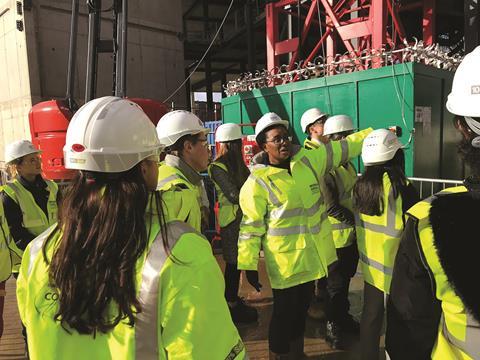 A replacement to the Green Homes Grant for energy efficiency improving retrofits to homes is also expected to be announced this autumn.
A four-year plan outlining how the industry can recruit the staff needed to do the work, called the 'Industry Skills Plan for the UK Construction Sector 2021-25', was launched by the Construction Leadership Council in March.
Speaking at a CLC webinar yesterday to give an update on the initiative, Reynolds, who co-chairs the CLC's skills and inclusion workstream, said the "fantastic opportunities" the government and the CLC was putting in place would "really drive the sector forward".
The plan, which has been drawn up by Reynolds and outgoing Construction Industry Training Board chief executive Sarah Beale, includes a shake-up of the apprenticeship levy to allow employers to pool funds to make them easier to access for SMEs.
Reynolds said the aim was to make unspent levy money work for firms who are not currently able to use the funds, adding that the government would be working on the proposals between August and December this year.
Beale, who also co-chairs the CLC's skills workstream, said the industry needed 350,000 new workers to carry out the government's construction agenda.
She said that currently less than half of the 36,000 students in construction higher education end up getting a job in the sector and that 32% of the workforce is aged over 50.
Also included in the plan is an increase in traineeships, four- to six-week boot camps for trainees, flexible apprenticeships to enable apprenticeships to work across a range of projects and reforms to public sector procurement to encourage a more diverse workforce.