Up to one million homes to be built between Cambridge, Milton Keynes and Oxford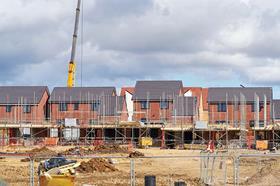 The chancellor Philip Hammond has committed the government to building up to one million homes by 2050 along the Cambridge to Oxford corridor via Milton Keynes after recommendations from the National Infrastructure Commission.
A deal has already been struck to build 100,000 new homes in Oxfordshire by 2031 and the government is working towards a new joint statutory plan with the region.
The government is also mooting the potential use of development corporations to deliver the new homes using private finance in what the commission said could be the 'UK's Silicon Valley'.
Cambridge will benefit from a new rail station after the Treasury committed £5m to developing proposals for Cambridge South station, and launched a study to look into what will be needed to accommodate future rail growth across Cambridgeshire.
In addition, the government has made £300,000 available to co-fund a study of opportunities for new stations, services and routes across the Oxfordshire rail corridor.
And a new rail company is being established to accelerate delivery of the central section between Bedford and Cambridge of the new East West railway.
The government is also planning to encourage authorities to explore the introduction of a Strategic Infrastructure Tariff to help fund new infrasturcture, in addition to the Community Infrastructure Levy (CIL), supported by appropriate governance arrangements.
These approaches will require developers to baseline their contributions towards infrastructure into the values they pay for land.