Officials 'not aware of the complexity' of switching over to new UKCA marking system
The government has grasped the depth of the problems posed by the transition to the new post-Brexit certification system for construction products and is "coming round" to extending the transition period, a government advisor has said.
Construction Products Association chief executive Peter Caplehorn said officials had not initially understood the complexity of the changeover, which was agreed in the December 2019 Brexit deal, but had now realised that it would cause the industry a "great deal of trouble".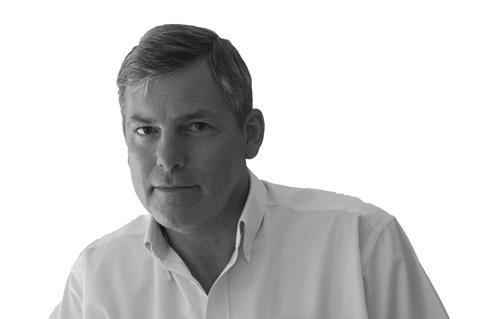 The UK is currently facing a cut-off point on 1 January 2022 to replace CE markings, which have been used to certify products across an array of sectors in Europe since 1985, with the new post-Brexit UKCA markings.
Only UKCA markings are planned to be used from the start of next year, meaning that thousands of construction products will have to be retested in UK facilities to obtain the new certifications at costs of up to £50,000 per test.
But for some products, including radiators, sealants, adhesives, specialist glass and some types of ironmongery, there are little or no testing facilities in the UK.
Caplehorn, who also co-chairs the CLC's Building Safety and Product Availability groups, said both the CPA and the CLC feel the situation is a "mess".
He said he had twice raised the issue with construction minister Anne-Marie Trevelyan and said he believed officials "are now understanding the depth of the problem".
But he suggested that the government had initially underestimated the impact that switching long-established certification systems would have.
"I think they were not aware of the complexity that lay behind this. A lot of people think it's just a system with a badge, and they don't realise that there's a lot of structure behind it."
A CLC group formed to address issues with regulatory alignment also meets with officials from the Department of Business, Energy and Industrial Strategy and the Ministry of Housing, Communities and Local Government every fortnight.
Caplehorn said: "Initially we were trying to show them examples, show them where this might take us as a country, and I think they've needed to do their own research and work through it.
"And I think they're coming round to the same conclusions that we are that this is a great deal of trouble for the construction industry in general in a time when we are suffering global supply chain issues.
"We're just coming out of the pandemic, and we've got huge demand. The economy is bouncing back well and construction wants to support it."
In a Building webinar last week, Caplehorn said that if the transition period is not extended or another solution not found, "significant delays to key products will occur" because suppliers will not be able to legally place them on the UK market.
Building revealed last month that MHCLG officials had told a meeting of the UK's approved testing and certification bodies including the Building Research Establishment and the British Board of Agrément that it is considering scrapping the deadline.
MHCLG declined to comment on the meeting, reiterating previous comments telling businesses to "continue to prepare for the end of recognition of the CE mark in Great Britain".