Business department publicly begins hunt for replacement for Paul Morrell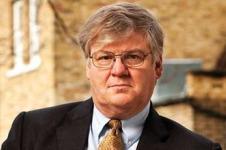 The business department has publicly launched its search for a chief construction adviser to replace Paul Morrell when he leaves the post in November.
The department confirmed it had started the search for a replacement, as revealed by Building in April, and was looking to appoint a replacement in the summer.
Morrell was appointed in December 2009, and has led the creation of the government construction strategy with its desire to reduce construction costs by 20%. It also set out the government's intention to mandate Building Information Modelling on all government projects within five years.
The statement from the business department did not explicitly rule out appointing a civil servant to the role, but it said that the candidate would have to work closely with the construction industry as well as government.
The role reports jointly in to the business department and the Cabinet Office and involves chairing the Government Construction Board and being a member of the Green Construction Board.
Minister for the Cabinet Office Francis Maude said: "Under Paul Morrell's leadership our construction strategy has strengthened and I am grateful for his achievements.

Business minister Mark Prisk said: "[Paul Morrell's] experience has played a crucial role in bringing together Government and businesses to help lead the transition to a low carbon economy, especially in his efforts to set up the Green Construction Board.

"I look forward to recruiting a worthy successor to take forward this agenda so that this multi billion pound industry can meet the challenges of the future."
Interested applicants should send their CVs and a short statement on how they would meet the demands of the post to Peter Payne in the Department for Business, Innovation and Skills