Dame Judith Hackitt will head up the review into building and fire safety regulations, focusing on tall residential buildings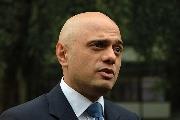 The government has announced an independent review of building and fire safety regulations following the tragedy at Grenfell Tower in west London last month.
The review will assess regulations covering the design, construction and ongoing management of buildings in relation to fire performance and will focus on tall residential buildings. It will also look at the compliance and enforcement regime.
The review will be chaired by Dame Judith Hackitt, a chemical engineer and chair of Manufacturers' organisation EEF. She was chair of the Health and Safety Executive from October 2007 to March 2016.
As part of the review, Hackitt will consult the construction and housing industry, MP's and the public. She will also take advice from fire and international experts and the Buildings Regulations Advisory Committee.
The review is being carried out on behalf of communities Secretary Sajid Javid and home secretary Amber Rudd.
The terms of reference for the review will be published this summer after those for the Grenfell Tower Public Inquiry have been agreed. It is expected that the review will present an interim report before the end of the year, and a final report no later than spring 2018.
The government said it would act swiftly on any recommendations from the review to make sure people living in high rise buildings are safe.
Javid said the government needed to look urgently look at building regulations and fire safety.
He added: "Government is determined to make sure that we learn the lessons from the Grenfell Tower fire, and to ensure nothing like it can happen again."
Dame Judith Hackitt said: "This review will look at building regulations and fire safety to see what changes can be made for the future to make these more effective.
"I am keen to engage widely with industry and the public to inform the recommendations from the review. I want the recommendations to lead to any necessary improvements in the system being made."