Fire minister held talks with group last month
The government has held talks with the RICS to attempt to resolve confusion over its EWS1 fire safety form, which has been blamed for a hiatus in second-hand flat sales with nervous fire safety experts unwilling to sign off buildings as safe.
The form has caused confusion since being published by RICS in December last year, with many banks unwilling to sign mortgages until the form has been signed.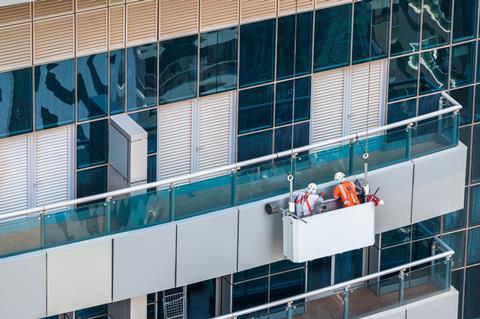 But many fire safety experts have been reluctant to sign the forms, which are required for all multi-storey buildings with cladding, in case they are held responsible in the event of a fire.
Commonly, insurers are advising fire engineers that they won't insure them for signing the forms, saying they shouldn't sign off buildings that they haven't been involved in the design of.
Last month, the minister for fire and building safety, Stephen Greenhalgh, held talks with RICS to discuss how fire safety experts can be encouraged to sign the forms.
In a reply last week to a written question from Labour MP Gareth Thomas, housing minister Christopher Pincher said "The minister for fire and building safety met with the Royal Institution of Chartered Surveyors [last month] to discuss the use of the EWS1 form in valuations of high-rise blocks."
Pincher added: "RICS are engaging with insurers to unblock concerns around risk which are impacting on professional capacity."
Originally intended to cover buildings taller than 18m, the EWS1 form was expanded in January this year with a consolidated advice note from MHCLG to cover all buildings with cladding.
The form was introduced in the wake of the 2017 Grenfell fire as a valuation process to help people living in buildings taller than 18m to buy, sell and remortgage their homes. The intention is that it is used to reassure mortgage lenders that flat blocks' cladding systems comply with the government's current building regulations.
Phase 2 of the Grenfell inquiry restarted this week after being suspended due to the covid-19 outbreak in the middle of March.