Reports say government is looking to keep state-owned energy company out of financing future schemes
Nuclear projects in the UK including Hinkley Point C could be at risk with the government looking to bar China's state-owned energy company from being involved in future projects.
According to the Times, ministers are considering alternatives to the involvement of China General Nuclear Power Group (CGN) in the £20bn Sizewell C nuclear power plant in Suffolk.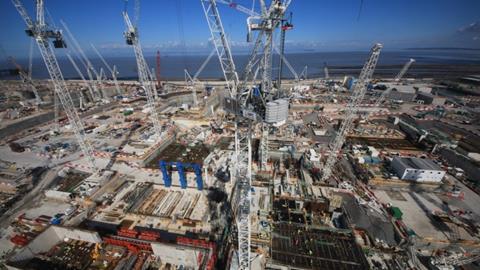 The government could also move to stop CGN's involvement with other projects, such as plans for a new nuclear power plant at Bradwell-on-Sea in Essex.
But a government source told the Times ministers will have to "go cautiously" because China is a major investor in Hinkley Point C in Somerset, which will become the first new nuclear plant for a generation when it opens. "It's very sensitive," the source said. "If we push too hard on Sizewell it could have wider implications."
Another source said: "All the deals hang together. If you open up one of the deals, you open all of them. It's never going to be as simple as 'pull out of Sizewell'. I'd be amazed if CGN didn't say: 'You want us to put some more money into Hinkley Point? Well screw you.' "
China's investment in Sizewell and Bradwell was agreed as part of a 2015 deal in which CGN agreed to pay for a third of Hinkley's construction cost.
Hinkley is due to open in 2026 at a cost of up to £23bn.
CGN is understood to have already put about £4bn into Hinkley Point C, meaning the Chinese company still needs to invest around the same amount again to complete the deal. It also has engineers on site.
The Times said a Whitehall source said the government was exploring ways of removing CGN from future projects.
It said two approaches were being considered, with the first involving the government buying a stake in Sizewell C, and the second finding alternative investors.
In a statement, the department for business and energy said: "All nuclear projects in the UK are conducted under robust and independent regulation to meet the UK's rigorous legal, regulatory and national security requirements, ensuring our interests are protected."