Report published today suggests Infrastructure Projects Authority should better measure benefits of projects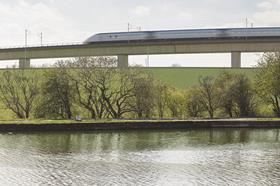 The government has been urged to be more transparent and do a better job of tracking the benefits of major infrastructure projects.
The Government Major Projects Portfolio was created in 2011, and as of last year had developed 133 projects with a cost of £420bn and planned benefits of £650bn.
But according to a report published by National Audit Office for the 302 projects which have left the portfolio since its inception seven years ago the Infrastructure Projects Authority "does not have complete data on the reasons why they had left and what they had delivered by the time of their departure".
The NAO closely reviewed 48 projects, of which 12 achieved their intended outcomes. But in the case of 22 projects the NAO was unable to determine whether they had met expectations because of a lack of measurable targets.
In other cases, projects were considered to have met objectives, but were not measured against their original goals.
The NAO report, published today, said poor measurement of what projects achieve "reduces accountability and transparency for government and parliament and makes it difficult to assess whether the costs of projects are justified".
The report's publication follows calls by Conservative politicians including Boris Johnson and leader of the Commons Andrea Leadsom for the £56bn HS2 rail programme (pictured) to be scrapped, with Bill Cash MP describing the scheme as a "dying white elephant".