The government has revealed the detail of £109bn of opportunities available through its construction pipeline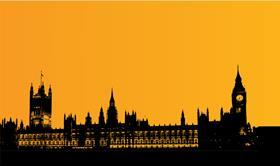 The government has revealed the detail of £109bn of work available through its construction pipeline in a bid to help firms plan for future work opportunities.
The pipeline of construction opportunities, published by Building and construction information data provider Barbour ABI, includes planned projects and programmes up to 2020 and beyond.
Barbour ABI, which is owned by UBM, the publisher of Building, has collected, collated and published the data, which is available on a new online portal - www.uk-cip.org.uk.
The industry can now use the information to plan for the future based on what government proposes to build, construct or renovate in the coming years.
The government's construction Pipeline is reviewed every six months to ensure new opportunities are reflected and more details are provided as they emerge.
The previous iteration of the pipeline, published in May comprised £19.2bn of work from 2013 to 2015. This has now been updated following the Spending Round for 2015/16 to include further programmes and projects, with the total value of the pipeline over 2013-15 now worth £30bn.
The pipeline also details £11.8bn of opportunities for 2015-16; £48bn of worth of work from 2016-2020; and £19.3bn of opportunities for work beyond 2020.
The pipeline reveals that transport will be the largest sector of spend through to 2020 and beyond, with a pipeline worth £62bn.
The next largest sector is nuclear decommissioning, with a £14.2bn pipeline, followed by the Ministry of Defence, which has a £7.5bn pipeline.
Other sectors detailed include education, with a £5bn pipeline, flood defences (£4.8bn), health (£4.5bn), housing and regeneration (£5.8bn).
Cabinet Office minister Chloë Smith said: "We know that being transparent about opportunities available in the public sector is exactly what suppliers need to start looking at their business, investing and boosting their capabilities.
"Regularly updating this information and providing construction suppliers with much earlier visibility of future opportunities within government gives UK business the knowledge they need to plan, get ahead of the game and grow."
The new interactive portal to help suppliers access the construction pipeline data in a simple and accessible format also features a timeline and breakdown of government construction projects by locality.
View the construction pipeline portal at www.uk-cip.org.uk.
| | | | | | | | |
| --- | --- | --- | --- | --- | --- | --- | --- |
| Sector | Count of Sector | Sum of 2013/14 (£m) | Sum of 2014/15 (£m) | Sum of 2015/16 (m) | Sum of Total 2013 to 2016 | Sum of 2016 to 2020 | Sum of Beyond 2020 |
| Coal Authority | 2 | £4.20 m | £5.60 m | £8.50 m | £18.30 m | £37.30 m | £75.80 m |
| Culture, Media and Sport | 4 | £410.38 m | £116.67 m | £3.83 m | £530.88 m | | |
| Education | 3 | £3,551.00 m | £724.00 m | £687.00 m | £4,962.00 m | | |
| FCO Embassies | 2 | £92.90 m | £156.00 m | £124.50 m | £373.40 m | | |
| Flood | 41 | £362.60 m | £472.38 m | £352.50 m | £1,187.48 m | £1,623.11 m | £1,985.71 m |
| Further Education | 3 | £353.00 m | | | £353.00 m | | |
| Health | 137 | £1,262.22 m | £972.92 m | £620.60 m | £2,855.74 m | £1,676.58 m | £3.82 m |
| Home Office | 9 | £17.07 m | | | £17.07 m | | |
| Housing & Regeneration | 60 | £1,426.89 m | £1,448.39 m | £976.67 m | £3,851.95 m | £1,923.83 m | £51.46 m |
| Justice | 313 | £189.72 m | £211.65 m | £253.45 m | £654.83 m | | |
| MOD | 154 | £904.08 m | £904.43 m | £857.04 m | £2,665.55 m | £3,039.04 m | £1,770.11 m |
| Nuclear Decommissioning | 31 | £501.05 m | £530.80 m | £487.90 m | £1,519.75 m | £1,120.25 m | £11,607.75 m |
| Police Forces | 150 | £364.86 m | £255.98 m | £100.79 m | £721.31 m | £15.99 m | |
| Research | 14 | £27.00 m | £39.90 m | £14.50 m | £81.40 m | | |
| Transport | 86 | £6,040.31 m | £6,677.71 m | £6,858.58 m | £19,576.61 m | £38,469.10 m | £3,835.00 m |
| Waste | 38 | £1,185.77 m | £864.65 m | £389.77 m | £2,440.19 m | £126.05 m | |
| Total | 1047 | £16,693.04 m | £13,381.09 m | £11,735.64 m | £41,809.45 m | £48,031.25 m | £19,329.66 m |