Lack of new opportunities ahead of spending review sees value of construction pipleline fall by a third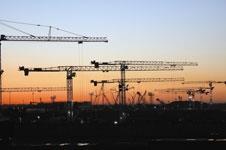 The government's pipeline of future construction work has fallen by £11bn in the six months since November, with no further work to be added until after the completion of the summer spending review.
The latest update to the government's construction pipeline, published by the Cabinet Office this morning, showed that the value of construction work in the pipeline has fallen from £30.3bn in November 2012, to £19.2bn in May 2013 – a fall of 36%.
The value of work through the professional services pipeline also fell, down from £7.3bn in November to £5bn this month.
The total value of the work pipeline fell from £84bn in November to £79bn this month.
A Cabinet Office spokeswoman said the fall in value of was due to no new opportunities being added since November, ahead of the government's spending review, while some opportunities that were in the pipeline in November have since been contracted.
She said the fall was not due to projects being cut. "It is a dynamic pipeline – it goes up and down as opportunities come and go," she said.
She said there were 800 opportunities still available in the construction pipeline.
She said that until government departments had confirmed there spending plans, work expected to come through the pipeline could not be updated. She said there would be a further refresh of the construction pipeline following the spending review on 26 June.
In September the government announced that Barbour ABI, part of UBM Built Environment, publishers of Building magazine, had won the contract to collect, collate and publish the government's construction and infrastructure pipeline.
Government pipeline - May 2013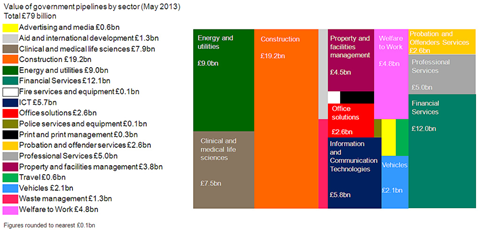 Government pipeline - November 2012